"x x x.
HRW to Trump: Hold Duterte accountable for drug war deaths
ABS-CBN News
Posted at May 01 2017 02:02 PM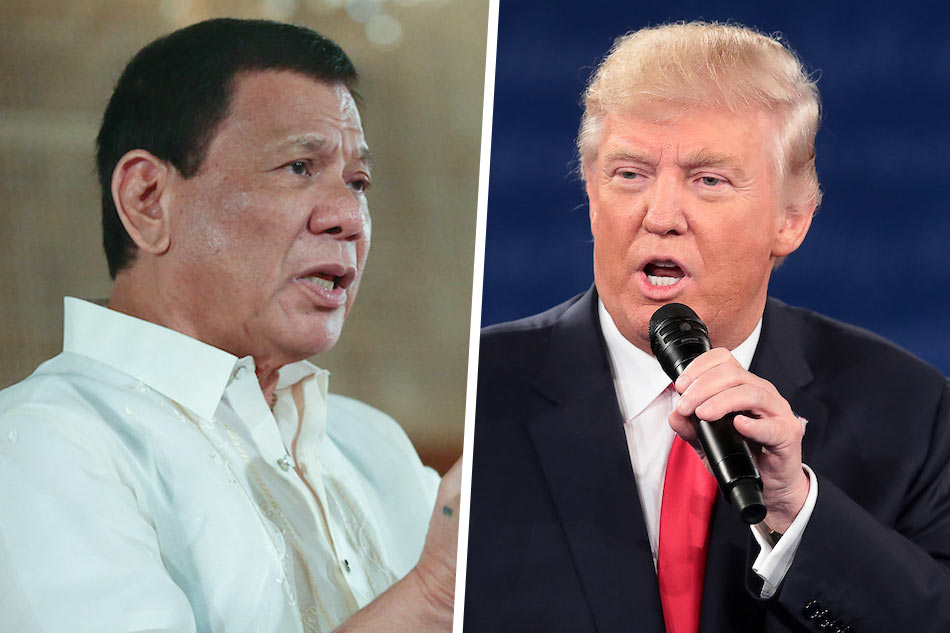 President Rodrigo Duterte and US President Donald Trump. File/Composite
MANILA- International non-government organization Human Rights Watch (HRW) is urging United States President Donald Trump to hold President Rodrigo Duterte accountable for thousands of deaths in the latter's bloody anti-narcotics campaign.
As an ally of the Philippines, the US has the "obligation" to seek Duterte's liability over the " brutally violent deaths of thousands of Filipinos" in the war on drugs, the HRW said in a statement Monday.
"Countries with close bilateral ties to the Philippines, particularly the United States, have an obligation to urge accountability for the victims of Duterte's abusive drug war, rather than offer to roll out the red carpet for official state visits with its mastermind," said Phelim Kine, deputy Asia director at Human Rights Watch.
The statement came following the White House's confirmation that Trump invited Duterte to visit Washington during a phone call late Saturday.
Trump invited Duterte to the White House "to discuss the importance of the United States-Philippines alliance, which is now heading in a very positive direction," the US Office of the Press Secretary said in a statement.
The two leaders talked over the phone after the Filipino leader hosted other Southeast Asian leaders in the 30th ASEAN Summit.
Ties between Manila and Washington took a positive turn since Trump assumed office.
Unlike former US President Barack Obama, Trump has not openly criticized Duterte's anti-narcotics campaign which has resulted to over 7,000 killings.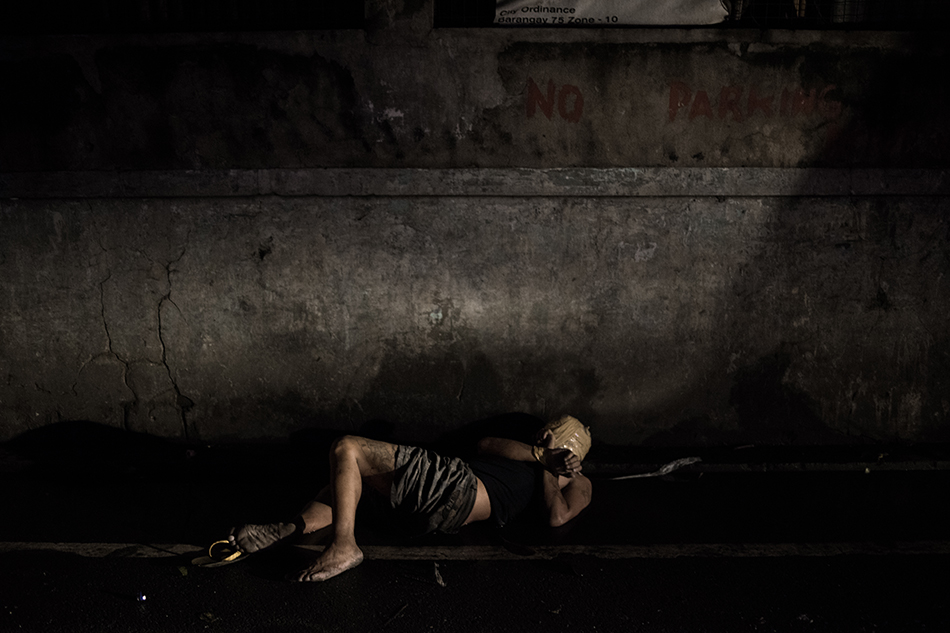 The HRW criticized the killings happening in the country and alleged that many of the killings that are attributed to vigilantes are "death-squad style" killings executed by police and police agents.
"The facts of Philippine President Rodrigo Duterte's abusive war on drugs are not that he's 'fighting hard to rid [his] country of drugs,' but that he's pursuing a murderous war against the poor..." Kine said.
He added that Duterte's calls to the police to target drug suspects can be perceived as calls for law enforcers to commit murder.
"Duterte has been an enthusiastic cheerleader for those killings. He has made repeated calls for the public to kill drug addicts as part of his anti-drug campaign. These calls could constitute criminal incitement to commit murder," Kine said.
x x x."