(Rappler.Com)
"x x x.
Duterte's 'benevolent' dictatorship: No such thing!
Mayor Duterte, we don't need another monster
Carmel V. Abao
Published 9:02 AM, December 01, 2015
Updated 9:30 AM, December 01, 2015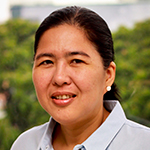 Davao City Mayor Rodrigo Duterte has repeatedly declared that if he wins the presidency in 2016, his administration will be a
dictatorship
. For the first time in Philippine history, a presidential candidate is running on a platform of "dictatorship."
Not even the late dictator Ferdinand Marcos claimed that he would install a dictatorship when he campaigned in 1965: he just did while in office through Proclamation 1081. Electoral democracy and dictatorship, after all, do not go hand in hand. It is absurd to get people's consent for a dictatorship. It is akin to asking people: may I force (kill) you?
Benevolent dictatorship: an oxymoron
Mayor Duterte's supporters have claimed that a Duterte dictatorship will be "benevolent." Benevolence and dictatorship – like electoral democracy and dictatorship – are diametrically opposed. The characterization of Duterte as a "benevolent dictator" is, therefore, an inaccurate one. At best, it is a play on words; a semantics game. At worst, it is an oxymoron that misleads people into believing that a dictatorship can be virtuous. It tells people, subliminally: I will force (kill) people for the greater good.
Dictatorship is essentially governance by force. In a dictatorship, civilian rule ceases to be supreme and people's consent – that most central element in a democracy – is disregarded. Thus, when Duterte runs on a platform of "benevolent" dictatorship, he is making a mockery of electoral democracy.
The term "dictatorship" should not be used lightly or loosely. The term should not even be used in an electoral campaign. Now that someone has actually offered dictatorship as a platform of governance, we should subject such offering to intense scrutiny. If we downplay or refuse to debate on this issue, we dishonor those who gave up their lives during the Marcos dictatorship so we can freely debate today. We also dishonor the young who will have to live through our repeated mistakes.
Feeding on frustrations over Daang Matuwid
Despite Duterte's increasing popularity, there is no public consensus that a dictatorship is desirable. Mayor Duterte has his share of "haters." There seems to be growing consensus, though, that there is something fundamentally wrong with our democracy.
The level of frustration is high and the Duterte campaign has been quick to feed on our collective despair. While Duterte's "official" reason for running is the SET decision which rendered Grace Poe qualified for the presidency despite citizenship issues, his narrative, thus far, has been "anti-corruption and anti-criminality." (WATCH:
Duterte: If I have to kill you, I will kill you
)
Support for Duterte, thus, is an indictment of the Aquino administration – of the latter's inability to stop corruption and criminality and its propensity to spew seemingly preventable problems (e.g tanim-bala, heavy traffic, inefficient MRT/LRT, Mamasapano, etc). Duterte, obviously, has been presenting himself as the worthiest of alternatives to the Daang Matuwid presidency.
x x x."